Hey, guys! First off, I can't believe the first week of April is over. The days and weeks of my time in college seem to be passing me by faster and faster. As some of you may know (or for those of you who are new readers, hey!) I have been studying Graphic Design at my university for four years now and I'm graduating in a short MONTH! How insane is that?? Before graduating though, I have been preparing for one event that may be just as important as graduation itself: Graphic Design Review. 
What is a Graphic Design Review?
I'm sure most of you are unfamiliar with this event. I believe most schools that have a Graphic Design department have something very similar. Long story short, my entire semester was spent revising all my old work and creating a collection of these pieces. I have immersed myself in Adobe Creative Cloud for months to create one complete book containing all the love I have put into these artworks. At times I have adored the process, other times I wanted to break down and cry, feeling like I wasn't good enough to truly create something I could show to future employers. I received constructive criticism, coupled with endless encouragement from friends and family. Both were absolutely necessary to my growth as a designer.
I am ecstatic to announce that my portfolio is officially completed and has been sent to a printing company (Clearstory in San Diego) to be bound and printed on beautiful paper. It should be done within the next couple weeks, just in time for the review, where I will be sitting down with a couple Graphic Design professionals from around the San Diego area. With the reviewers, I will be flipping through my entire book, explaining my projects and answering any questions they may have.
What else do you need to design for the review?
The review involves a few elements outside of the portfolio book itself. Each of the students in my class gets their own table to design and match to their unique aesthetic. I have been thinking about my own table for some time, and I'd love to make a whole separate post (with photos) about it when the time comes. I won't spoil any surprises yet! 😉 Some elements every person will lay on their table are business cards, postcards, and résumés for professionals to take home. Other publications I have created and printed will be sitting on my table for people to take a peek at as well.
I also had to create a website for my portfolio to live online! This is something I've been super excited to tell you guys about. On Instagram, I've gotten a few comments of followers wanting to see my work. This is seriously so sweet, and I've been wanting to share my artwork for so long! Well, it's coming your way, if you're interested! I am still in the process of creating my website, making it custom to my own design choices, and giving it unique touches. Once I am completely happy with the outcome, you better believe I'll be posting about it! Stay tuned for that.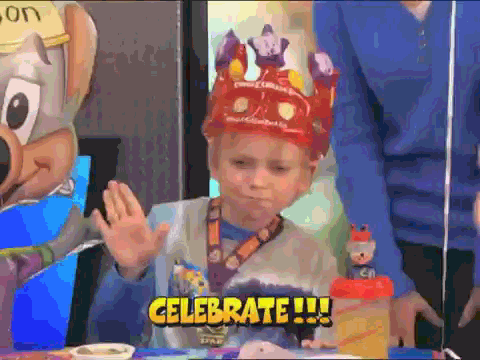 What kind of pieces are in your portfolio?
Our portfolios had to include 8-10 works. Initially, I had planned for 10, but ultimately decided I wanted to eliminate a couple in order to give a little extra love to my pieces. A few of my projects include an album cover (which has a full alternative playlist listed on the back), a sustainability poster, a complete rebranding of a city in Orange County, and more! Once my website is up, you will be able to view the full portfolio, with hi-res photos and descriptions.
Couldn't have done it without them! (Acknowledgments)
Many people contributed to the success of this portfolio (or, I like to think it's a success, lol). I acknowledge that many students do not receive 100% support from their parents to become art or design majors. I personally have always been encouraged to pursue art, and more recently in my college years, design. I think there's always going to be a sense of uncertainty if your kid comes to you and says they want to be an art major. I wouldn't doubt if my parents ever felt that, but they've never shown it; they have pushed me to move farther with my art and truly make something out of my passion (including this blog). My sister also, has always been interested to see my work. Through the stress of portfolio, she was the one to receive the the late night Snapchats of my exhausted being.
My close friends and roommates who are excited when I offer to show them my work. They've shown genuine interest in what I do, especially this year when I needed their support the most. In turn, I love their work and find fascination in the differences between our majors. Everyone's major should be celebrated! Lastly, the Point Loma Nazarene University Art department, who took me (and a large group of other students) on a personal tour through five European countries and have taught me all I know about art and design. Without their concern, criticisms, and love, I'm not sure we all would be where we are today as designers. Moral of this whole rant, I can't take full credit for the completion of my bachelor's degree and this portfolio. It has been the combination of various influences from good people who have gotten me through this major. To all of them, I couldn't thank you enough.
That's about it for this post! I hope it was informative to any of you who had questions about my major or this cap stone project. I do mention it quite a bit, but I leave out a lot of details when it comes to what I do exactly. Graphic Design has been a rollercoaster of a major, but ultimately brought me SO MUCH happiness! I encourage any of you entering college and interested in this major to give it a chance. If you have any questions about Graphic Design, my portfolio project, or my school even, please comment down below or shoot me an email! I'd be more than happy to answer questions! Talk to you all soon!