Hey everyone! Wow, I can't believe I'm writing this post. THANK YOU GUYS FOR 1,000 FOLLOWERS!!! As I was sitting in Chemistry the other day, I watched as the number changed and that class instantly got 1000 times better (quite literally). I know that in the entire blogosphere, this is still a tiny number. For me however, I never expected it to reach this. I've never actually had a specific number to set as a goal, but I feel this is a great milestone for my blog. I hope it continues to grow because I genuinely love this little community I have on here.
A little background for ya…As most of you may know, I started this blog before entering college four years ago. Over half of that time, I wasn't very dedicated to this platform and at times even forgot it existed! It wasn't until last summer that I really became enthralled with blogging and reaching out to like-minded people. I wish I would've been doing that all along! Anyway, my blog has become something I would completely forget about to a major project in my Graphic Design portfolio! I've realized within this past year that it's been a gradual project for me that I love building upon and getting better at. Not to mention of course, chatting with you guys and receiving feedback is amazing! Now, with college coming to an end in a short couple weeks and this blog about to get some major changes as my life transforms into a new adventure, 1K couldn't have come at a better time.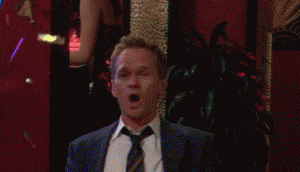 So with that said, I really wanted to give back to all my readers as a thank you. While I would have loved to make a little gift bag and sent it out to one winner, that simply is not possible for me right now. Instead though, I want to throw a BLOG PARTY!! Here are the simple requirements to participate: give my blog a quick follow and in the comments please post your name along with a short description of your blog. Also post the URL so it can easily be viewed. If you have any other sort of website as well, please feel free to post the URL and write a quick description. This is a great way to meet new bloggers and support each other on WordPress, Instagram, Tumblr, Pinterest, or any other social media! Being active and networking is the best way to grow your brand.
Thank you guys again for this milestone, and hope your week is going well!