Hello all! Being a fresh out of college graduate, it's been crazy to look back on these four years and think of everything that has happened in my life. Every person that enters college will be a completely different human being after graduation (hopefully, at least). I personally changed a ton because of my experiences and I'm very grateful for that. I thought for today's post, I'd go through each year of my college experience and give specific pieces of advice that I took away from it. I genuinely hope this helps anyone that's about to go into college (or uni) or anyone who's currently on their journey.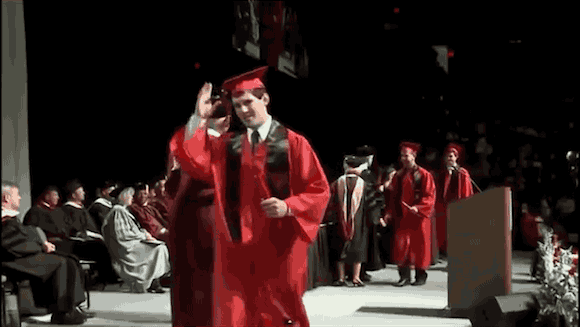 Freshman Year: My transition into college was actually quite smooth. I learned that you are capable of so much more than you can imagine. Moving into a more adult life was so exciting and I feel I was pretty responsible for an 18 year old. I do very well with routines and was strict about doing laundry every week, changing my sheets every other week, and generally being on top of work I didn't have to do before. This year for me was a lot about learning how to deal with different types of people. Every person in college will come across people they don't necessarily share a lot in common with, but how you respond is everything!
Sophomore Year: This year was probably the hardest for me. I went through some friend situations that I had never dealt with before that honestly hurt me to my core. However, I feel these instances were necessary to my personal growth and being confident in who I am as person. You know exactly who you are on the inside. Don't pay any mind to someone who wants to label you something you're not. If any person in your life wants to spread negativity or hurtful thoughts, keep your head up and continue being your awesome, happy, and confident self! Being a bright light in the world will never do you wrong.
Junior Year: Everything was looking up junior year! It was honestly one of the happiest years and one of the most difficult academically. Since this is your second to last year of college, take advantage of the city you're living in. Explore as often as you can, take lots of photos, and make all the mems you can! Wow, I really sound like a mom now, LOL. This was also the year I went through an intense breakup. It was my first major heartbreak but was also something that taught me a lot about myself. The process of learning to be on my own after so many years was difficult, but lonely times are sometimes needed and time heals everything.
Senior Year: After coming back from Europe, my world was completely expanded and I felt so different in the best ways. That sounds so cliché, but it's true. I also had gotten my first apartment and I was ready to conquer senior year! This was also a year of learning how to deal with people, specifically landlords. Apartment living can be so freeing but definitely has its difficult moments. Don't settle for anything you're unsure about, and don't feel guilty for wanting (and working hard for) more in life. Again, I had lonely moments learning to be on my own. However, for me personally being busy and on a schedule helps a lot with that and putting all of your time into things you love. Second semester, I was distracted 24/7 with designing my Graphic Design portfolio. It was tons of work, but completely worth it when it came to the actual review! Lastly, remember YOU GOT THIS, even though some days its totally okay to feel like this: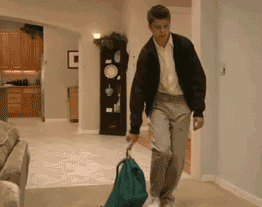 I hope you all enjoyed these short reviews of my years in college. I could talk for hours about college related things, so leave your post requests in the comments if you have any specific questions about the subject! This little Californian is now in Europe, so be sure to follow me on all my socials to keep up with my travels in London and Paris!