Hello my beautiful readers! How are you guys on this lovely Tuesday? I wanted to talk more about life after college and discuss a topic that will most likely be on your mind after you finish senior year: saving money. While my family has been extremely supportive and giving through my college years, I still feel an obligation to work hard and at least make an attempt to support myself as much as humanly possible. With that, I've put most of my focus on saving money. I have so many goals for the future, which includes moving to a new city and ultimately getting a new apartment. Through my efforts, I've learned a few tips and tricks to save a few bucks, which actually makes a big difference in the end.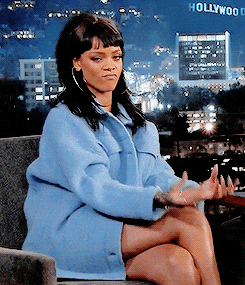 Every summer during college, I worked at the same retail store and always had a bit of spending money that I earned myself. I have gone back to that job post grad while I searched for a position in my field or in social media (you can read more about my post graduate feelings and efforts here). Every paycheck I've gotten, 80 or 90% of my earnings have gone into my savings. I leave myself enough money to make it through two weeks before I get my next paycheck (I'm paid every two weeks). Since I've been doing this, my savings has grown exponentially. Every time I transfer money I think to myself: this amount could go towards a nice couch, or a T.V., or a bedside table. It's very motivating to think this way and has constantly encouraged me to make this a habit. Which brings me to tip #1:
Always place at least 70 or 80% of your total paycheck into your savings account!
During my senior year, I realized how vital it was that I pay more attention to savings. With that, I spoke to my parents about making an arrangement with my bank. We spoke to a clerk about getting a certain amount transferred every month into my savings. I wasn't making use of this helpful feature and I encourage any of you to take advantage of it. Even if you're only in high school or just starting college! Begin transferring a small amount each month into your savings as soon as you possibly can. Even if it's the tiniest amount, think how that will add up after years of accumulation! Especially if you're too young to get a consistent paycheck, starting your savings in any way will be so extremely beneficial to you in the future. This is my tip #2:
Allow for a small amount of money to be transferred into your savings automatically every month or every two weeks. Begin as early as possible!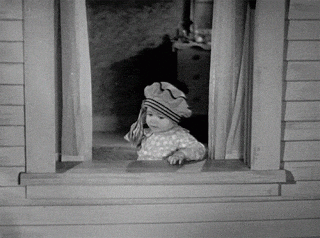 Many of us don't realize just how much eating out costs. A meal can range from $8 to $15, depending on where you're going. While $8 seems fairly cheap for a good meal, this can add up if you do it too often. For example if you do this once every day, that equals about $56 a week and $224 a month! That's crazy guys! While I know most people probably don't buy a meal everyday, it's simply meant to put things in perspective. This also goes for smaller things like coffee or drinks. Of course we all need that caffeine or sugar kick once in a while, but making a frequent habit of this is not going to be appreciated by your bank account, fam! Which leads me to tip #3:
Try eating out less and cutting out small splurges like coffee or alcohol (your body will also thank you for this and can lead to healthier habits)!
Another very simple way to save some cash is by carpooling. This is a more obvious suggestion, but if you and a coworker live in the same city, try driving together some mornings. This will make your commute much quicker and save one of you gas. Maybe switch off some mornings or split the gas bill. I know I personally have to drive at least 20 minutes to work everyday and even longer when I start my new job, so carpooling would be something I'd be down to do! Tip #4:
Find a coworker or friend to carpool with if your schedules align. Saving gas or splitting the amount can be very beneficial in many ways!
I really hope you guys found some good tips in this post! I know after college finances become extra important, so I genuinely hope this helped at least one of you! I've been taking these things very seriously and I think my efforts are paying off. Leave any questions down below about anything post college related, I'd love to answer them or possibly make a whole post about them! Talk to you all very very soon! All my love.